Description
Nippon 40 Inch TV
Product Description
An extraordinary color experience
Nippon 40″ Smart Android  TV
With Quantum Dot technology,Nippon P-Series Quantum X produces up to 165% more color than a standard Full hd HDR 40 inch TV.
Get an incredible Nippon Digital TV available on Nippon all showroom Bangladesh! Since its foundation, it adheres to its ultimate goal of letting people's life smarter and m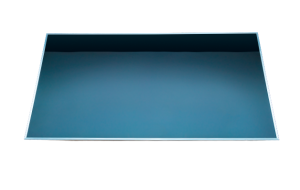 Feedback
ore easily. With the best design style and always making it better, Nippon continuously pursues innovative functional design and a more exquisite detail of its products. Its finish design is embedded with understated and simple lines, thus it can help its customers restore a cozy family atmosphere. Order for this Nippon Full HD Digital TV online at Nipponworldbd.com Electronics and have it delivered right at your doorstep.
Stylish Design & Perfect Images
This Nippon delivers an advanced viewing experience so you get clearer pictures and more true-to-life content. Featuring a sleek design, it adds beauty to your space and perfectly blends with your decor and other electronics. With a colour technology that displays colours as in real life, you'll enjoy all form of content on your Nippon 40 Inch LED TV. Whatever you get a kick out of – fast motion picture, home video and drama – is displayed in detail and high clarity.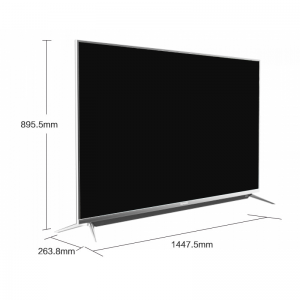 Edge-Lite
Distributes LEDs along the edge of the screen for a brilliant picture in an all-new modern design.
1080p HD
1080p HD produces an incredible level of radiance and crystal-clear detail.
Nippon Smart Features
Nippon  40″ Smart Android TVs run the SmartCast platform, which is very basic and has a very limited selection of apps, instead of relying on its ability to receive apps cast from your smart device. While the platform is versatile and has considerably grown in support from app makers, Nippon brand's implementation is far from perfect. The mira Cast app Nippon provides to access content as well as adjust settings isn't the fastest and most stable, and not everything is available for casting.
We've reviewed more than 25 Nippon Smart TV. Vezio offers compelling performance in each price bracket its products cover. Unlike most other manufacturers, most of their models released before 2019 lack a tuner (making them unable to brand them as TVs). This is less of an issue nowadays, but it's still a good thing to keep in mind if you plan to cut the cord.
Premium Features Made Affordable
The 40 inch  Smart TV delivers all the standout features you want in a TV without stretching your budget. With four times more pixels (8.3 million) than standard high definition TV, the Nippon . series produces the brightest colors and richest contrast. . High Dynamic Range* technology pushes picture contrast to the limit and Motion Rate 120 helps you keep up with the fastest sports, movies and gaming.
Full hd  Upscaling upgrades HD signal to near 4k  quality to deliver powerful details, allowing viewers to enjoy 1920p x 1080p picture quality even at FHD signal. Instead of simply increasing every pixel by 4 times, Nippon . 2K Upscaling computes the color of adjacent pixels and automatically decides where to compensate those pixels.
Frame motion estimation and interpolation tech will overcome fast moving picture from fluttering. This makes watching fast moving pictures more fluent and more smooth on the TV.
Netflix Recommended TV will help consumers identify smart TVs that offer better performance, easier menu navigation and new features that improve the experience for Internet TV services.
New interface of Nippon Smart TV. show the content directly and easy to operate.
More Apps        
Whether you are playing games, reading the news, or checking what's happening in your social circle, all that can be done by downloading your favorite apps to your Nippon Smart TV.
Features of Nippon 40 Inch TV:
Color: Silver
Screen Mirroring Options
Display Technology-LED
Display Resolution: 1920X1080
Display Resolution Maximum – 1920
Number of HDMI Ports – 2
Total USB Ports – 2
Total VGA Ports – 1
Language – English
Speaker – Speaker Built-In
Includes Remote – Yes
Aspect Ratio: 16:9
Color Temperature
Adjustable Back-lit
Adjustable Picture effect
Dynamic Noise Re-education
Viewing Angle (h/V): 178/178
Stereo Speaker: 8W 8W
Sound Effect, Sound Control
Clock/Sleep Timer, Wake up/Turn of Time
Startup Settings
HDMI, USB, VGA, Dish Port, Audio Port, DVD Out port
Source: Nippon World